Originally, I was posting pictures of my bullet journal pages on Instagram. It was a period of my life where I was trying to keep my creativity alive by making my lessons and organization aesthetically pleasing and fun, just to add some colour to my learning routine. And then gradually, I got back into art before becoming a professional artist during 2021.
What I liked on Instagram
When I created my account in 2020, at the dawn of the pandemic, I needed a motivator to show my drawings, and push myself to persist in my practice. Instagram allowed me to connect with other amateur artists at that time. I had an uncomplicated, spontaneous and recreational practice. That's a big part of what I liked about this platform:
The spontaneity and ease of posting
The variety of posts that the format allows
The authentic exchanges with friendly strangers
The proximity between artists of different levels (amateurs and pros)
Polls and feedback on the fly
Easy to follow news through stories and posts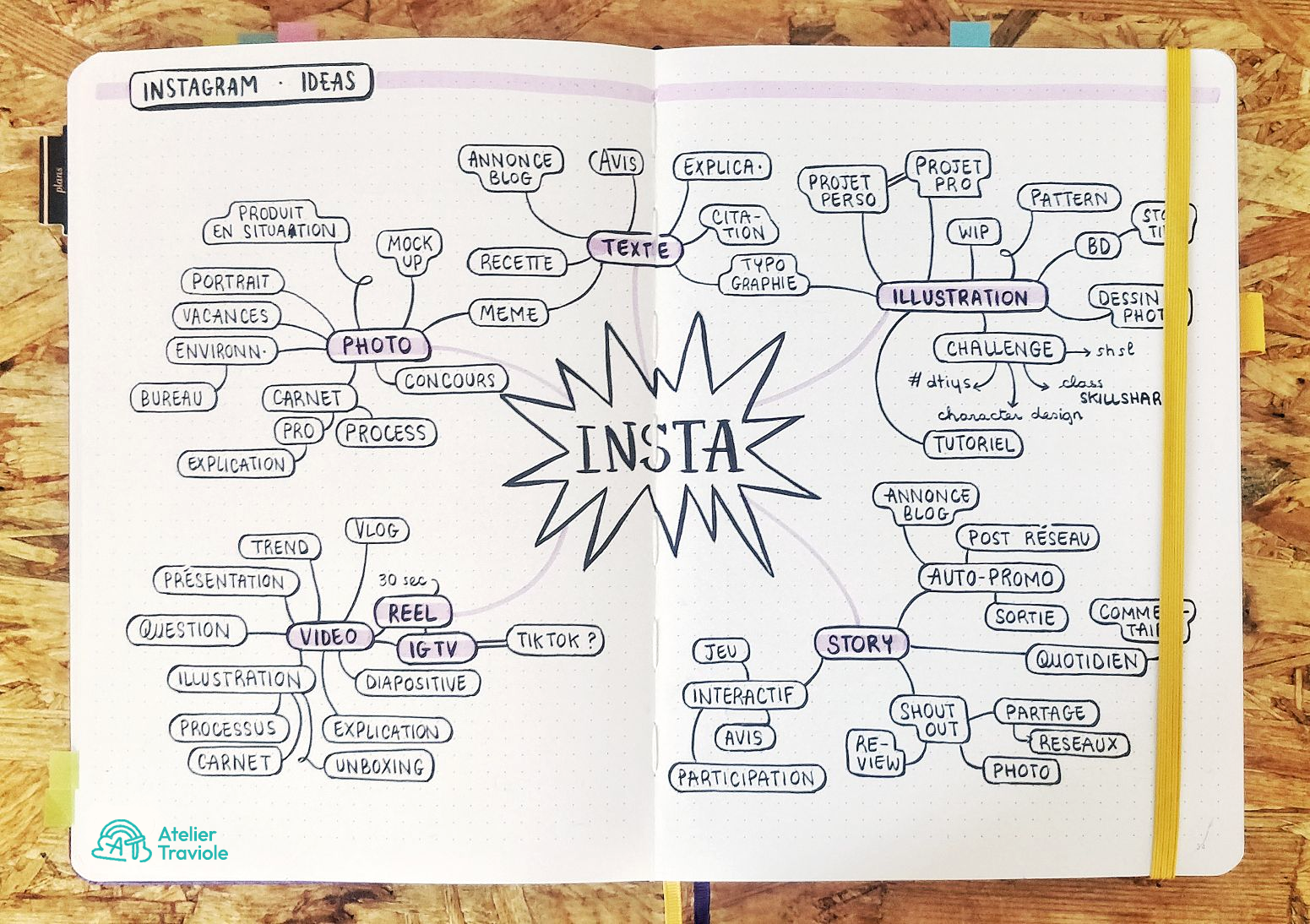 What I disliked on Instagram
But over the last two years I've tried to evolve, professionally. And the spontaneity that I used to enjoy so much has slowly been eroded…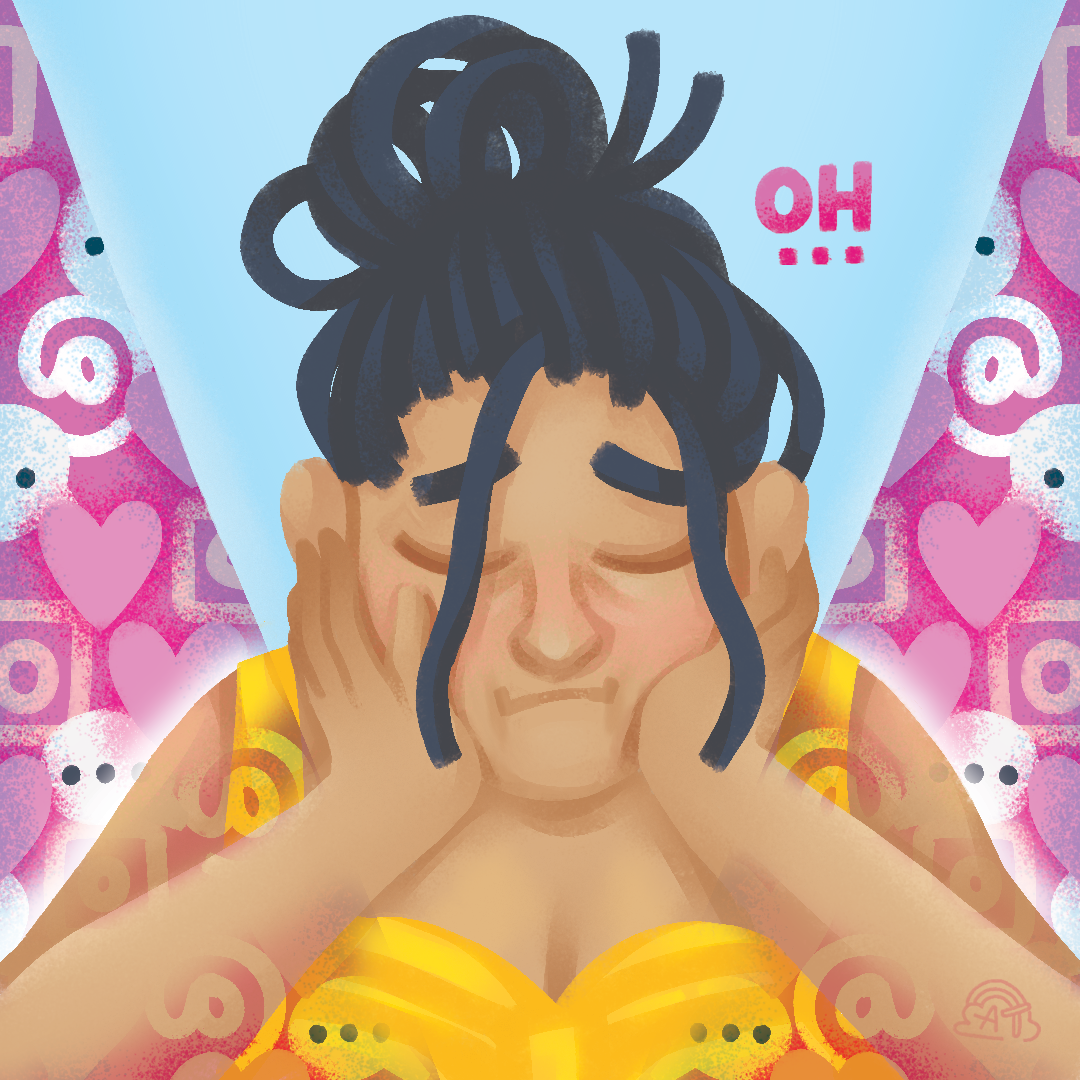 No matter how much I said that numbers don't matter, that the main thing is to share what I do and to feel good about my practice, the truth is that I was getting caught up in the numbers. I understood that quick posts following a trend were more successful than long projects I was sincerely proud of, I could see that my number of subscribers was stagnating for months, I could see that my number of impressions was dropping with each publication, I could share less and less spontaneous content as my schedule was filling up with confidential projects…
So I started searching "How to gain followers on Instagram", "X tips to gain visibility", "Guide to launch your business on Insta", "Challenge to boost your social networks",… I was putting a lot of good will into it, but I was taking the fun out of Instagram and starting to see it as a marketing tool for my job. I could see more and more clearly what I didn't like about it:
The attractiveness of "likes", reactions, numbers
The competitiveness of similar profiles
Time to create, prepare, write, publish
Infinite scrolling and info-besity
The consumer push and the constant ads
The prevalence of "short and efficient" content
Censorship of media content
Quantity over quality
The very short life span of publications
Availability at all hours of the day and the abuse that can result from this
Regular changes of interface and "algorithm"
What I want to change in my practice
Faced with the fact that I had more "cons" than "pros", I came to the conclusion that something was definitely wrong with my social networking practice. So I tested it. I tested posting every day, and I felt drained and my posts were visually less enthusiastic. I tested not posting at all, and while I missed the blog, Instagram made me feel less legitimate as an artist on the internet every day. I was bombarded with other people's content and I felt like it diminished my value to not have the confidence to post as much. So I looked at other social networks: Artstation, but I didn't feel in my element among realistic, 3D and futuristic artists, Behance, which tends to be very "clean", very professional, like a portfolio library, Tiktok and Youtube which require both equipment, new skills and time…
What can be done?
I took a step back, asked questions to my current audience on Insta and talked to other creators about their own practices… The time came to take a good look at myself, so I can better identify what to do.
Deleting my account from the application is out of the question. As an illustrator, there has to be a result when they search for my name.
I want to continue to consume content on Instagram, but limit my use to no more than 1 hour per day.
I don't want to create content exclusively for the purpose of putting it on Instagram. Being a "content creator" does not appeal to me, I like to work on a project basis.
I value the private conversations we can have on this app.
I would like to continue to relay when I write a new blog post, as a visual notification to people who view my profile.
I'd like to post only when: I'm really proud, I have a project that's coming to fruition, or I want to give sporadic news.
In conclusion…
For a long time I thought that in order to be an artist today you had to have an online presence. As a visual artist in particular, I felt that an Instagram account was not only necessary but also an indicator of success. That's when I understood that I had let the numbers go to my head. Because in reality, there are artists with a fulfilling professional life without social media! There are just as many as there are artists with a lot of followers who don't consider themselves professionals. My website allows me to have a blog where I dictate the editorial line myself, where I cannot compare myself directly and where the "like-culture" has not rubbed off, but also an efficient portfolio without censorship.
When I asked myself these questions on Instagram, I came across quite a few people asking similar questions, including some pretty close friends! So if this is your case, I hope my little journey contributes to your own thoughts and if your conclusion and mine are not similar, I'd be very happy to hear what you choose for your online portrayal! ♥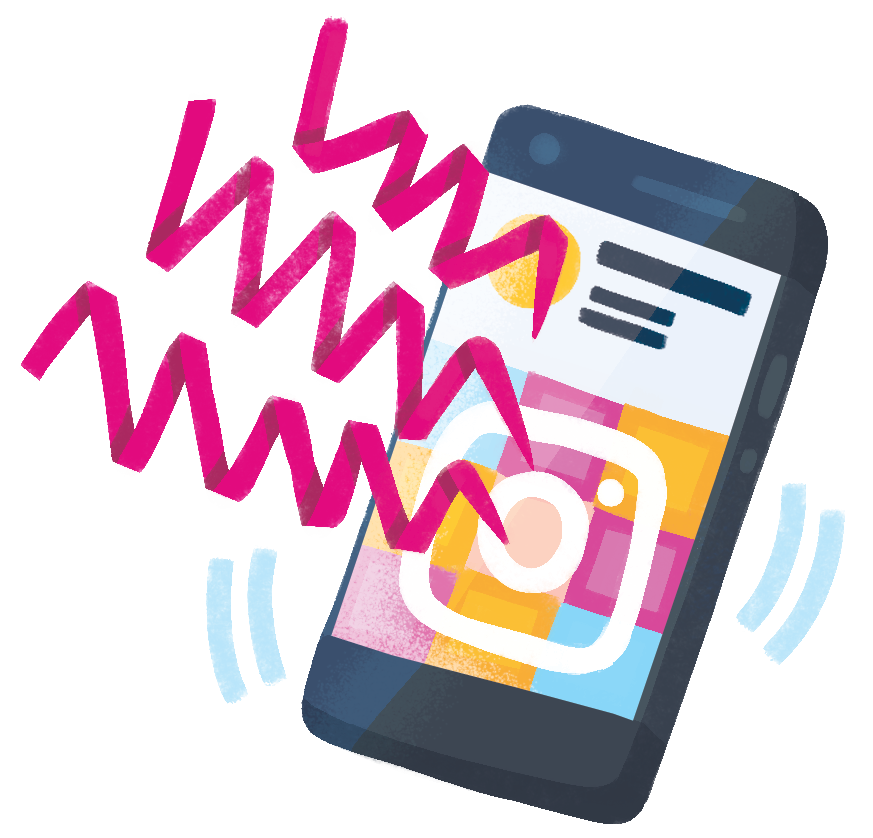 ---
Links to continue reading…
If you enjoyed my reflection on Instagram, feel free to check out this other introspective article: From amateur to freelance artist which talks about my first months as a self-employed illustrator :)