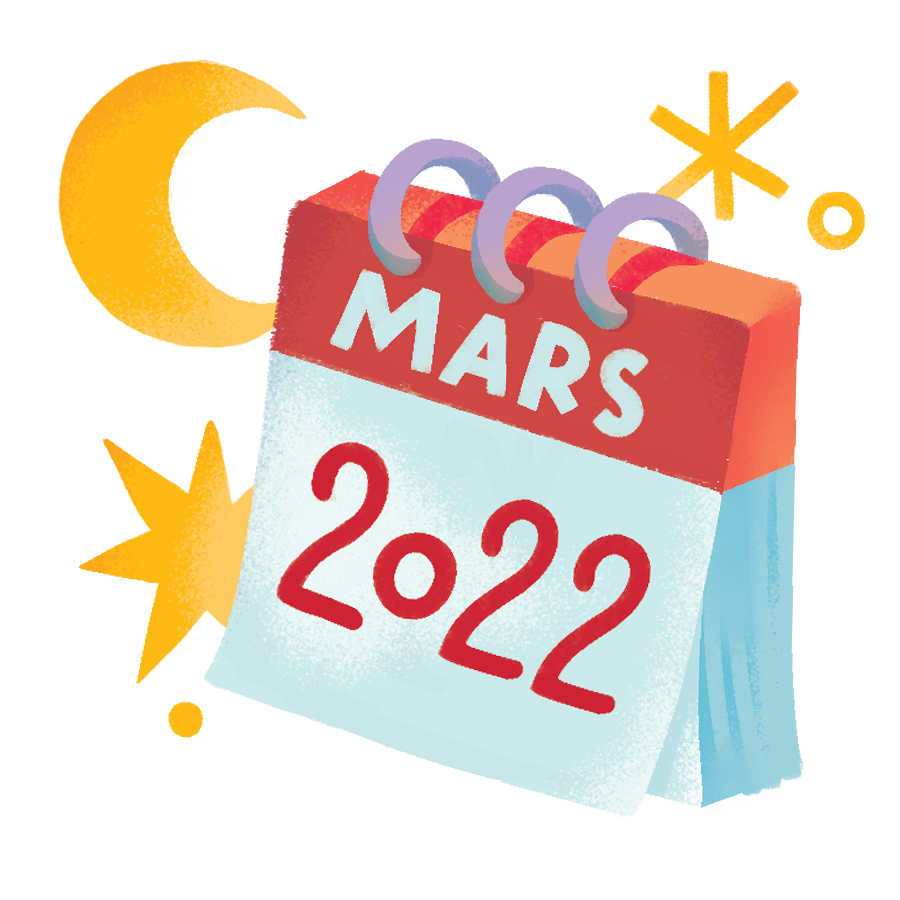 Flashback, it's March 21, 2022, the heat wave hasn't arrived yet and l'm in the middle of creating my first [REDACTED] with [REDACTED] which will be released on [REDACTED] and l'm very excited. ☺️
But while my schedule was filled with long sessions of working on pastel and rainbow Photoshop files, in serious collaboration with a company, I really want to start a small personal project. A side project, without responsibility or stakes, where I am the only one to decide, and where I can just draw to release the pressure. A creative parenthesis, a project of my own.
At the time (and still today), I was investigating the various printers of game cards and booklets to learn more about the board game and role-playing game industry, which appeals to me very strongly. That's when I came across the round cards offered by specialist printer The Game Crafter… And an idea was born.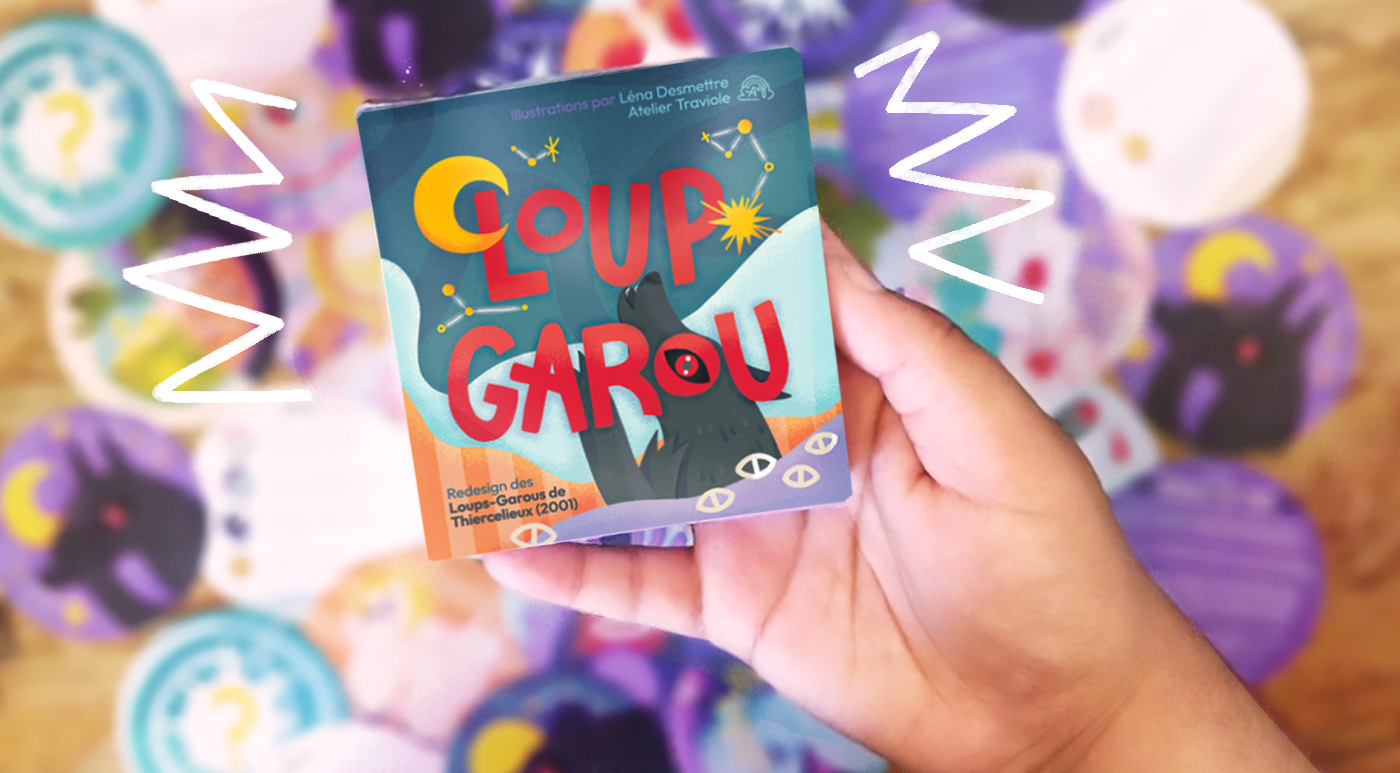 This mythical teenage party game has been with me throughout my youth so I wanted to do a little tribute to it, and as I wanted a short and achievable goal focused on illustrations, it was time to kill two birds with one stone! I was looking to create a mini library of themed illustrations to serve as an experiment on my current likes. As 12 images in a calendar seemed too short and I had recently finished an Oracle, I chose 15 roles from the original game, the expansion and the exclusive "The Werewolves online" (FR) roles to interpret in my own way.
Of course, as I can't be satisfied without them, I chose to impose some constraints on myself:
A palette made up of my favorite colors of the moment
A modern, fairly simple and uniform graphic style on all cards
Make the cards one at a time, and do not plan ahead.

Why do them one at a time, you might say.
Because at that time I had little time for myself and my personal practice. So making a card here and there was perfect to relax during the day… Plus, I was craving spontaneity for this project. 👌
And here is the final result!
By line and from left to right we have :
A first card back, the Little Girl, the Angel, the Saviour, the Thief, the Seer
A second card back, the Witch, the Werewolf, the Hunter, the Raven, the Cupid
A last back of card, the Simple-Villager, the Infected Father of Wolves, the Captain/Mayor, the White Werewolf and the Pied Piper.
Once satisfied, I had to make sure that my illustrations were ready for printing according to The Game Crafter's standards.
I sent my little documents on April 8th, full of joy and good spirit. Then, on May 14th, I received my two exclusive copies of my own version of Werewolf (one for me and one for my friend Camille, also an illustrator, who was doing hers at the same time).
It was so nice to have my illustrations printed properly, to have them physically in hand. Especially as the cards themselves were of great quality (although the box is a bit more fragile unfortunately)!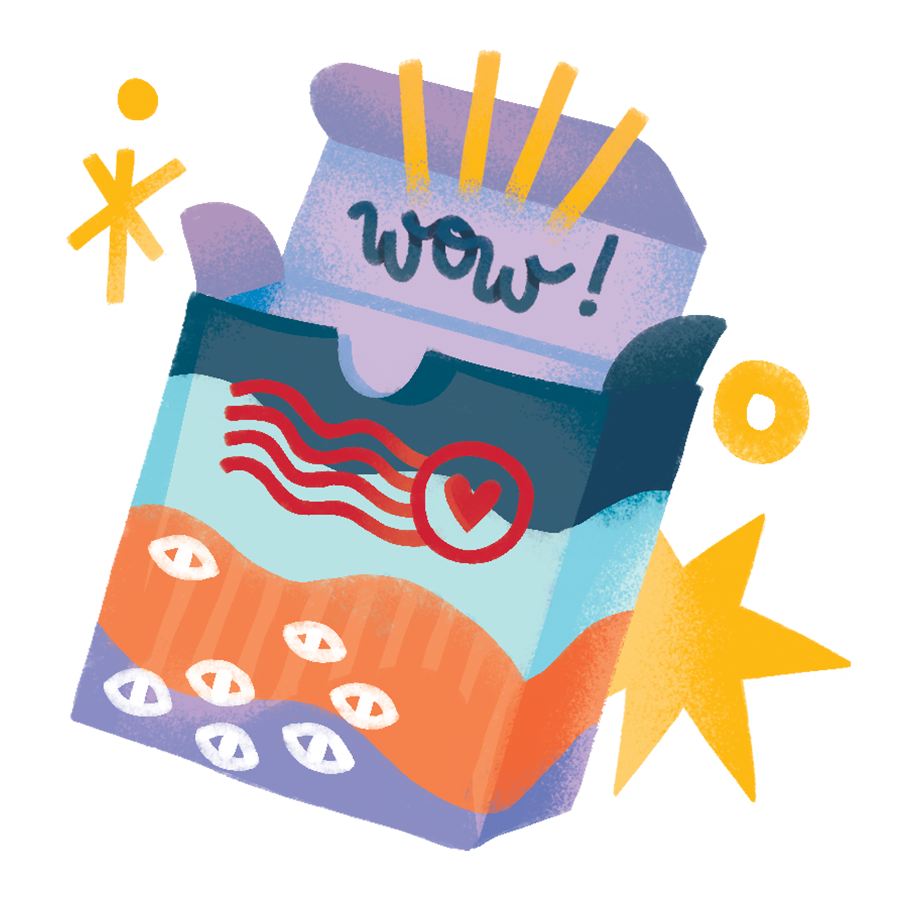 A few months later, I came back to this short project, and I still enjoy it.
I started it as if I were creating a business card. A sort of showcase, an example of what I liked at that moment in my artistic progression, with: my favourite colours, my favourite brushes, my favourite textures, my favourite font.
It will be nice to come back to this later! And why not do the same experiment again, to compare where I am, in a few years? I think this is a pretty good example of how the second part of my quarterly creativity cycle works…But that's a topic for another article! ♥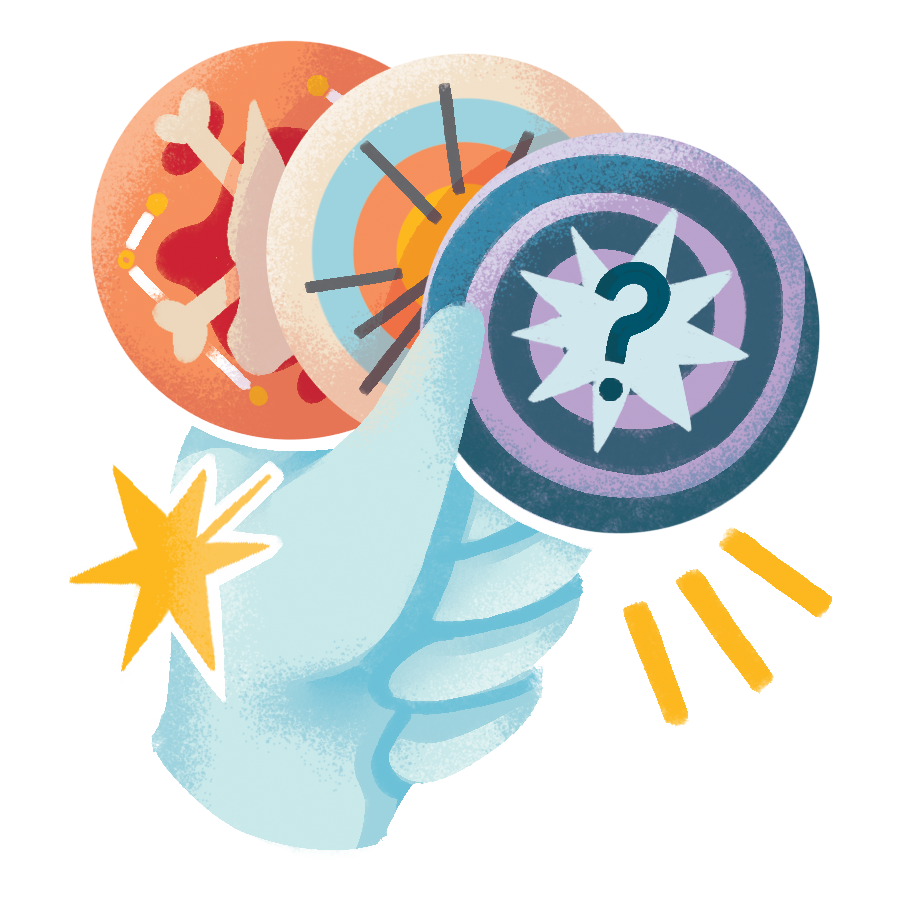 ---
---
Links to continue reading…
I can finally tell you about what is "[REDACTED]" at the beginning of the article: the first book I illustrated! Go behind the scenes of this project in the article PROCESS: L'Usine de guimauves.
Do you like this exercise? Have a look at this similar version but oriented towards children's literature where I illustrated some pages of a pre-existing book: AUGUST 2021 : Lucie et les Lucioles